2014.06.18 Wednesday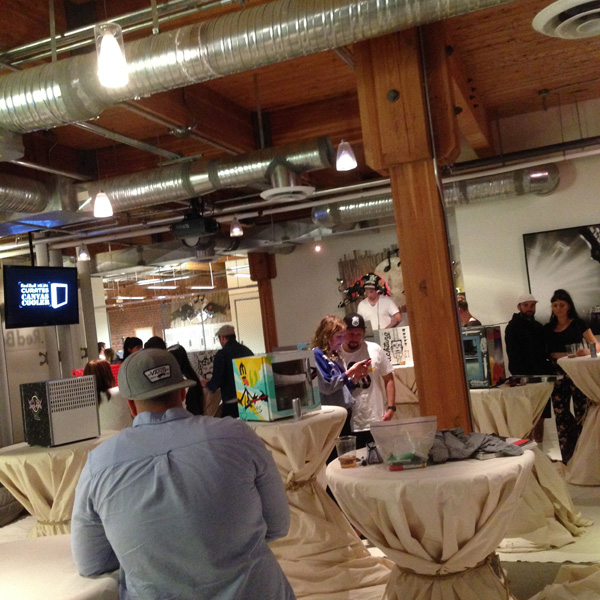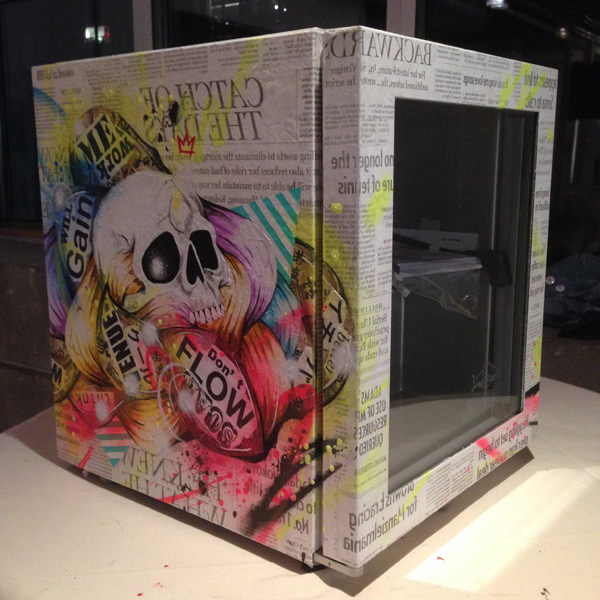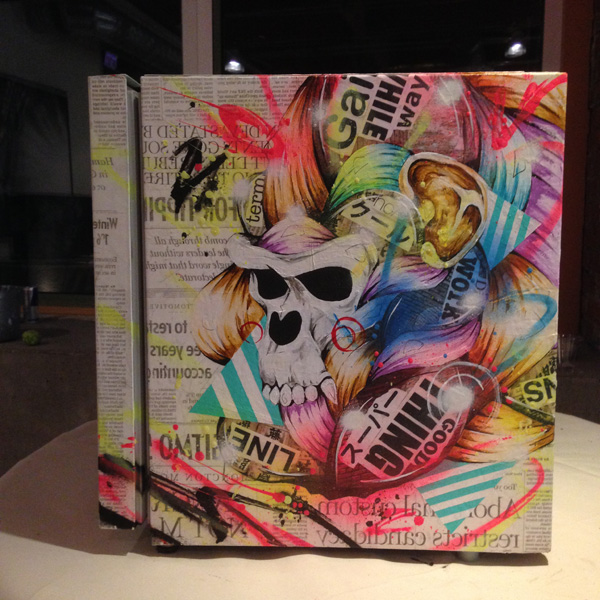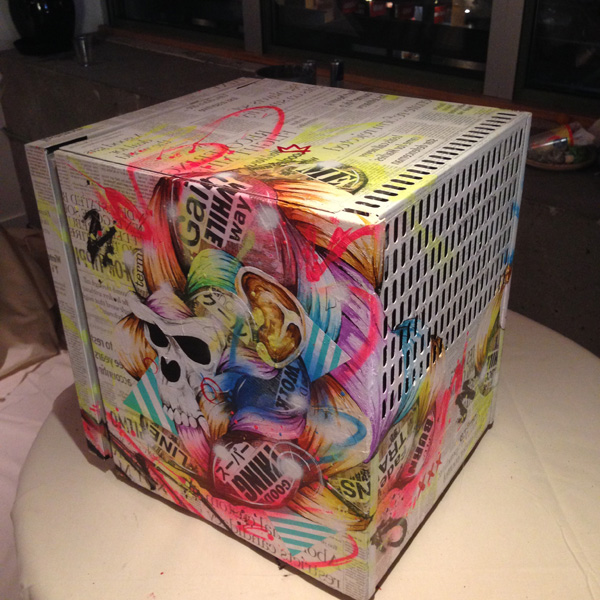 I'm so stoked to participate in "RedBull Canvas Cooler" project in Vancouver.
This event has taken place all over the world in Europe, US and Japan.
15 artists in each cities turn blank canvas-wrapped Red Bull coolers into unique works of art for some of the city's coolest spaces.
I'm super honored to be in this project with other amazingly talented Vancouver artists.
Today was the creation day at Redbull Vancouver Office with other artists. The exibit and party will take place at
El Kartel
(104 E Pender st. Vancouver) on June 21st 7pm-10:30 pm.
All Artists list is below:
RedBullのCanvas Cooler Projectに参加します。
ヨーロッパ、アメリカの各都市や東京など、世界各地で開催されてきたイベントで、それぞれの都市で15人のアーティストが選ばれてRedBullの冷蔵庫をキャンバスにアートを制作します。
今日はRedBullのバンクーバーオフィスにて他のアーティスト達と共に制作日でした。
作品展示とパーティーは6月21日7pm-10:30pm、バンクーバーの
El Kartel
にて行われます。
参加アーティストは:
ALEX M.F. QUICHO
www.amfq.net
BEN TOUR
www.thetourshow.com
BUD SNOW
www.doyouknowbudsnow.net
CAROLINE WEAVER
www.carolineweaverart.tumblr.com
DANIEL CURTIS
www.danielcurtis.ca
ERIK VAN KOBRA
www.facebook.com/erikvankobra
JOSE RIVAS
www.ihartcolor.tumblr.com
KAPUT
www.wackytupaky.com
PETER RICQ
www.peterricq.com
RONAN BOYLE
www.ronanboyle.com
SANGITO BIGELOW
www.facebook.com/sangito.bigelow
SCOTT SUEME
www.suemenow.com
TAKA SUDO
www.tifdyl.com
THE DARK
www.dazeddigital.com/artsandculture/article/7913/1/the-dark-vancouver-canada
TIM BARNARD
www.timbarnard.com